"Special Olympics has been a partner of The Avril Lavigne Foundation for many years, most recently collaborating during the Special Olympics World Games in the beautiful city of Abu Dhabi this March. In Abu Dhabi, they referred to the Special Olympics athletes as "people of determination" and I was honored to #MeetTheDetermined
I am also honored to accept the invitation to become a Special Olympics Global Ambassador, and continue to advocate for the incredible athletes of determination that it supports. I'm constantly inspired by their inner strength. These athletes are so strong through adversity and they continue to be their best selves – no matter the outcome of their individual events. They have so much joy and heart and they truly are amazing to watch! I hope you will watch the videos below, educate yourself about the work that Special Olympics does around the world through programs such as Healthy Communities and Unified Champion Schools, and join me in support of the #InclusionRevolution." Xo Avril
PS: There are currently over 6 million Special Olympics athletes and Unified partners in the Special Olympics movement, in over 190 countries. It takes over a million coaches & volunteers to support the athletes, who participate in 32 Olympic-type sports (and over 100,000 games and competitions!) throughout the year. I hope you will volunteer and join us! Visit Special Olympics.org to get involved.
Special Olympics is a global inclusion movement using sport, health, education and leadership programs every day around the world to end discrimination against and empower people with intellectual disabilities. Founded by Eunice Kennedy Shriver in 1968, and celebrating its 50th Anniversary this year, the Special Olympics movement has grown to more than 6 million athletes and Unified Sports partners in over 190 countries With the support of more than 1 million coaches and volunteers, Special Olympics delivers 32 Olympic-type sports and over 100,000 games and competitions throughout the year. Through the power of sports, people with intellectual disabilities discover new strengths and abilities, skills and success. Special Olympics athletes inspire people in their communities and elsewhere to open their hearts to a wider world of human talents and potential.
ABOUT SPECIAL OLYMPICS GLOBAL AMBASSADORS
Special Olympics Global Ambassadors come from the worlds of sport, music, entertainment, media, philanthropy and government and give their support to Special Olympics to help raise awareness and resources for the important work the movement is doing every day across the organization. In July 2019, Avril was invited to join this prestigious and inspiring coalition of leaders who have a direct impact on the lives of millions of people, both in their home countries and around the world.

By creating public awareness of the movement, supporting the expansion of sports, health & education programs, and helping to mobilize resources, Special Olympics Global Ambassadors demonstrate a clear commitment to making a real difference to end discrimination against people with intellectual disabilities (ID).

As a Global Ambassador, Avril will promote inclusion through support of Special Olympics' programing in inclusive health and Unified Schools work. Avril & the Avril Lavigne Foundation will also collaborate with Special Olympics' Healthy Athletes program to design inclusive health programming that ensures Special Olympics athletes have access to quality health services for Lyme Disease treatment and prevention. Of course, Avril will continue to champion the rights of people with ID, and through the awareness she raises, open hearts and minds globally.
ABOUT SPECIAL OLYMPICS WORLD GAMES ABU DHABI 2019
It's been just a few months since the Special Olympics World Games Abu Dhabi 2019. It proved to be one of the largest, most inclusive, most unified, most diverse and most successful World Games in the history of Special Olympics, which was extremely appropriate, as this year marks the 50th Anniversary of the movement. Below are a few videos that share Avril's journey to the World Games with you.
EDUCATE YOURSELF & JOIN AVRIL
AS PART OF THE UNIFIED GENERATION…
About Special Olympics: Work
Special Olympics is a global movement that unleashes the human spirit every day around the world through the transformative power and joy of sport. Through programming in sports, health, education and community building, Special Olympics is tackling the inactivity, stigma, isolation, and injustice that people with intellectual disabilities (ID) face. Special Olympics' work goes far beyond sports events, driving social change that enables full social participation for people with ID. Learn more about how Special Olympics is creating an inclusive world HERE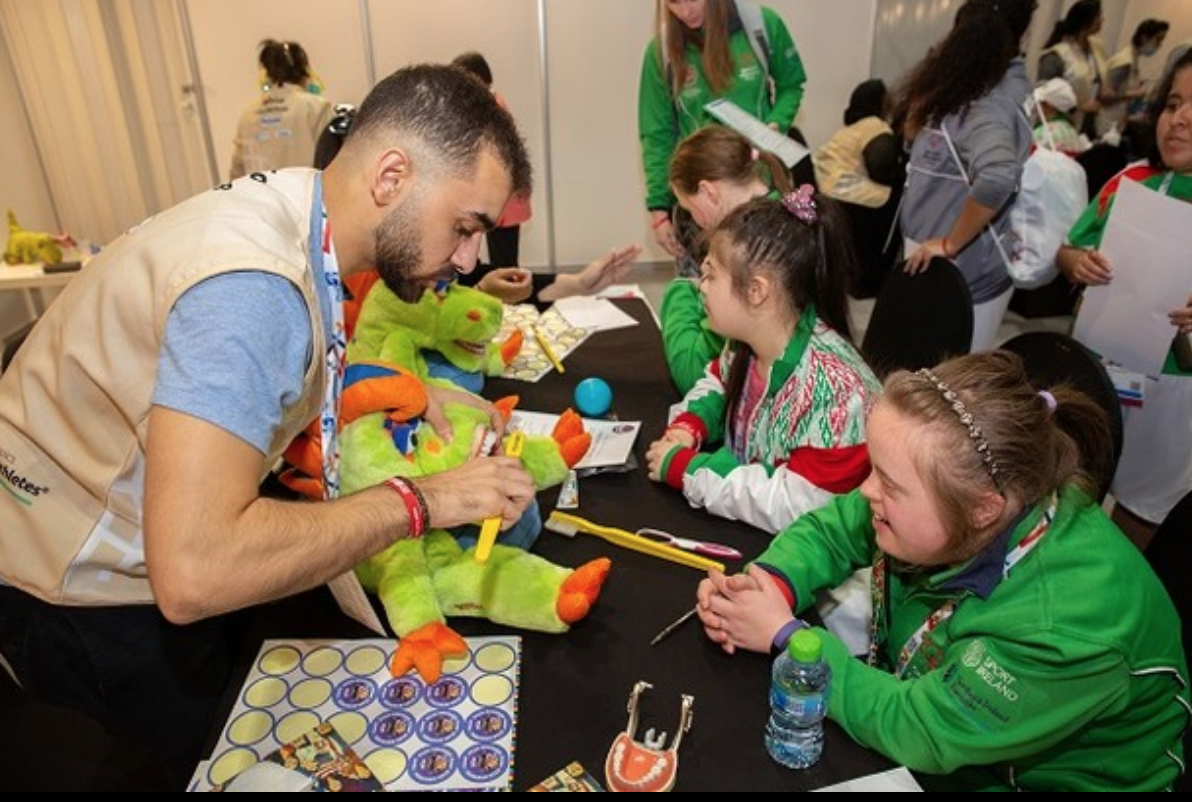 The Revolution Is Inclusion
As Special Olympics move forward, they need to know you're with them. Be a revolutionary and help end discrimination against people with Intellectual Disabilities. Learn more about how to Join The Revolution that Avril mentioned above by clicking HERE
Inclusive Health
Despite severe need and higher health risks, people with intellectual disabilities are often denied health services and die on average 16 years sooner than the general population. Special Olympics is creating a world where people with intellectual disabilities have every opportunity to be healthy. Inclusive health means people with ID are able to take full advantage of the same health programs and services available to people who do not have ID.
Learn more about the Healthy Communities Program that The Avril Lavigne Foundation supports and about Special Olympics' Inclusive Health work HERE and visit Special Olympics Center for Inclusive Health HERE
Remember: Everyone wants to be included.
Unified Champion Schools
As Avril mentioned, the Emirates was the first country to include Special Olympics Unified Champion Schools program in all of their schools, nationwide. Special Olympics Unified Champion Schools promotes social inclusion by bringing together young people with and without intellectual disabilities, using three components: Special Olympics Unified Sports, inclusive youth leadership and whole school engagement. In the US, there are over 6500 Unified Champion Schools already, and by the end of the 2019 school year, there will be an estimated 7500! Learn more about this inclusive program HERE
ABOUT THE AVRIL LAVIGNE FOUNDATION'S
PARTNERSHIP WITH SPECIAL OLYMPICS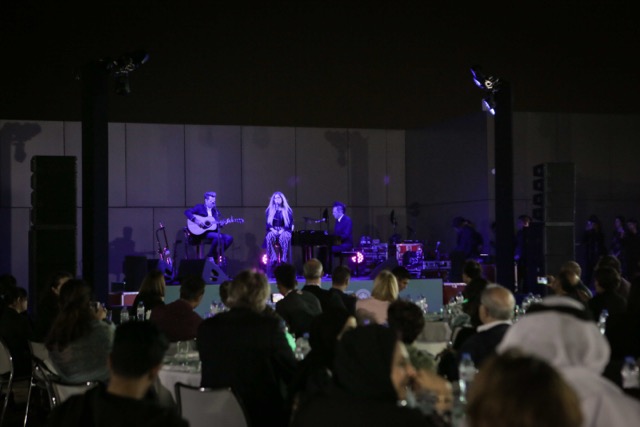 Special Olympics transforms lives through the joy of sport, every day, everywhere. It is the world's largest sports organization for people with intellectual disabilities: with more than 6 million athletes in over 190 countries…and over a million volunteers. In Special Olympics, the power and joy of sport shifts to what athletes CAN do, not what they can't. With 32-plus Olympic-style sports, it offers adults and children with intellectual disabilities many ways to be involved in their communities and to show who they really are.
Avril wrote the benefit track "Fly" especially for the 2015 Special Olympics World Games & performed it at the Opening Ceremonies. All proceeds from the track were designated to Special Olympics, as well as proceeds from her 30th Birthday Campaign, which sponsored over 30 participating athletes from around the globe! Post games, Avril hosted 200+ Special Olympics athletes at her shows in 14 countries, and visited with a local Special Olympics program in Shanghai.
To stay updated on the partnership, follow: